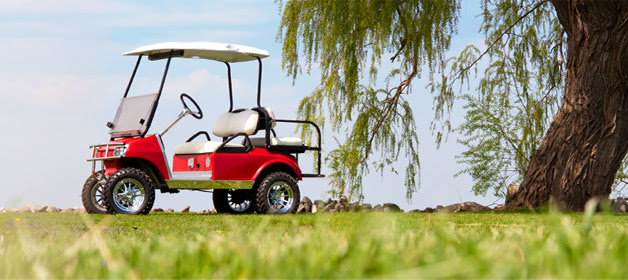 We repair all makes and models of golf carts, specializing in electric, but also repair gas models. A golf cart technician is on duty 40 hours a week or more.
We have the largest selection of carts available in this area. From colours, styles, conversion kits, full selection of tires and rims, rear seat kits, and lift kits, to a full line of accessories for all carts. We have a wide assortment of quality replacement parts for all makes and models in stock or a short order away. A little maintenance on your golf cart can go a long way. Regular maintenance will keep your golf cart in good running condition and increase the resale value.
Some of the regular maintenance we can provide includes:
Checking battery water levels
Checking and cleaning battery connectors
Charging the batteries
Checking tire pressure
Rim maintenance
Brake maintenance
Preparing for winter storage
If properly maintained, you should have a worry-free year with your golf cart.