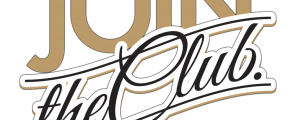 Welcome to Custom Carts
Maple City Custom Carts Chatham, is among Ontario's leading suppliers of golf cart accessories and customized golf carts. We have everything you need to customize your own golf cart, or have us do it for you. Whether you're looking for cart headlights, cart seats, cart tires, cart batteries or other cart accessories – we are your Authorized Dealer. We pride ourselves on utilizing as much source of North American supplied products.
Find Out More
Hours of Operation
June 1-Nov 1
Monday to Friday – 8am-6pm
Saturday, Sunday Closed
Winter Hours
Nov 1-June 1
Monday to Friday – 8am-6pm
Saturday – 9am-1pm
 Sunday closed
After hours appointments are always welcome! Simply call ahead 519-809-3520 or 1-866-682-3520
Contact Us
What's New ?
Commercial Line Products !!
Offering Commercial line products to expand into a vehicle specific job use.
Built  specific to the needs of jobs related to grounds keeping,  higher education, hospitality, agriculture, medical, warehousing .etc.
These products are used mainly for workforce personal to optimize their performance while keeping long term ownership and maintenance in mind.
Beverage centers, medical stretchers, snow plows, heated cabs, dump buckets, forklift attachment, onboard scissor lift, van boxes, etc.
A Full line of Versattach products to accommodate shovels , leaf blowers, ladders, coolers, etc.
Find Out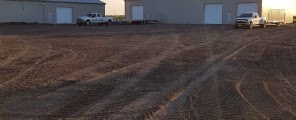 Need to Store?
Our storage facility boasts a brand new fully climate controlled and secured heated space for storing your golf cart. Heated Floors and 24hr  camera surveillance. The facility is located just off the 401 Tilbury exit for convenient access. We will pick your cart up in the fall right from your premises or campsite and deliver it right back to your premises or campsite in the spring, Hassle Free. We can install custom parts for you over the winter and you may take all winter to pay for them while it is in storage. Full Payment required before scheduled delivery (access with authorized individuals only).
Read More
Keep Your Cart Running
We repair all makes and models of golf carts, specializing in electric, but also repair gas models.  Three golf cart technician is on duty 45 hours a week or more. We have the largest selection of carts available in the area. From colours, styles, conversion kits, full selection of tires and rims, rear seat kits, and lift kits, to a full line of accessories…
Read More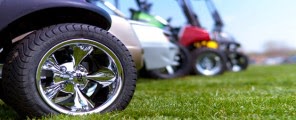 Need Help?
If you have a question or inquiry about a golf cart or accessories, please Email Us or call 1-866-682-3520 and we'll provide you with the information you need. Our friendly customer service team is standing by to help you with any service, support and sales questions you might have. We look forward to hearing from you!
Contact Us